Welcome To My Homepage
Who Am I
I believe that every person is a unique individual, and I am no exception to that rule. I truly do not know anyone else like me. Although I have some strong tendencies, I am a complex person with areas of my personality that fluctuate depending on the situation. There is a subtle interplay between the different facets of my personality, and although I am steady and reliable, sometimes I surprise myself by doing something unexpected. No one who knows me truly and completely knows the real me even I don't.
My astrological sign is Libra, and it fits me fairly well. Libras are charming, social, diplomatic, easy-going, adaptable, artistic, graceful, clear thinking and Indecisive and changeable, gullible and easily influenced, flirtatious and self-indulgent on the dark side. I have definite ambitions for myself and my family, and I am working diligently to achieve them. I'm working somehow now but I plan to have a good job and to be financially secure.So i can be more responsible and start thinking of my own family.Libras are industrious and set high standards, and I am the same. I am working hard, and I become extremely dissatisfied when I feel I am not reaching my potential. I want very much to do things right. I m a chronic worrier, and this too is a hallmark of the Libra personality.
Libras are inveterate worriers who like to have everything orderly and under control. They hate war because war is chaotic. My nerves are very sensitive, and I cry within myself a lot. Libras have a tendency to be gloomy and depressed. I am a glass half-full kind of person. If there is a down side to anything, I usually see that side first. I am a perfectionist. I am usually not happy enough with anything I do and am always wishing I would do more things or do things better. I do not feel I exercise enough, I know I should read more, and sometimes I just wish I could turn back time and start over again so that I could do everything right this time. I have difficulty forgetting what others do to me when they have hurt me, though I forgive them. This too is a Libra trait, as Libras tend to hold grudges. I have a good memory, and I find it hard to just forget what was done to me. The offense seems to go on and on, and even if it was not a really major offense, it still rankles for a very long time sometimes. Libras are stable and serious, independent and strong-willed. They tend to be logical and to stick with any project until it is completed. I see these traits in myself and find that I do tend to outshine.
Listing Site Updates
Under one of these subheadings, it's a good idea to list recent updates to my site so that visitors, especially return visitors, can check out the new stuff first. For example, I could list the date and a brief description of the update.

I could also list updated news about my site's topic. For example, if my site were about a particular sport, I could discuss the outcome of a recent competition.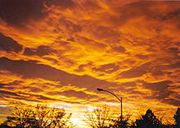 Notifying Visitors of Site Enhancements
Another idea for my home page's text is notifying visitors about the enhancements I put on my site. For example, I want visitors to sign my guestbook or fill out my survey Form E-mailer to answer questions about my site, my business, or my site's topic.
Need some extra help building your site? Here are some topics that may be helpful.
Customizing and Personalizing My Site
I might not want a large amount of text on my home page if I want to guide visitors toward my other pages. Instead of text, I can add photos or interesting links. One of the first things I would want to do is choose a template that reflects what my site is all about. Colors and themes are a great way to reinforce the message and purpose of my site.
Behind the Scenes of My Home Page
Even if I don't put much text on my home page, it's a good idea to include hidden tools that will help me promote my site, so people other than my friends and family actually see it. For example, I could add meta tags, which are hidden codes that allow search engines to find my site. I could also install stats and a counter so I know how many people are visiting. If not many are visiting, submitting my site to search engines will guide more traffic to my site.